Our restaurant is where chef Damiano Donati interprets and enhances the seasonal offerings offered from the land and local growers.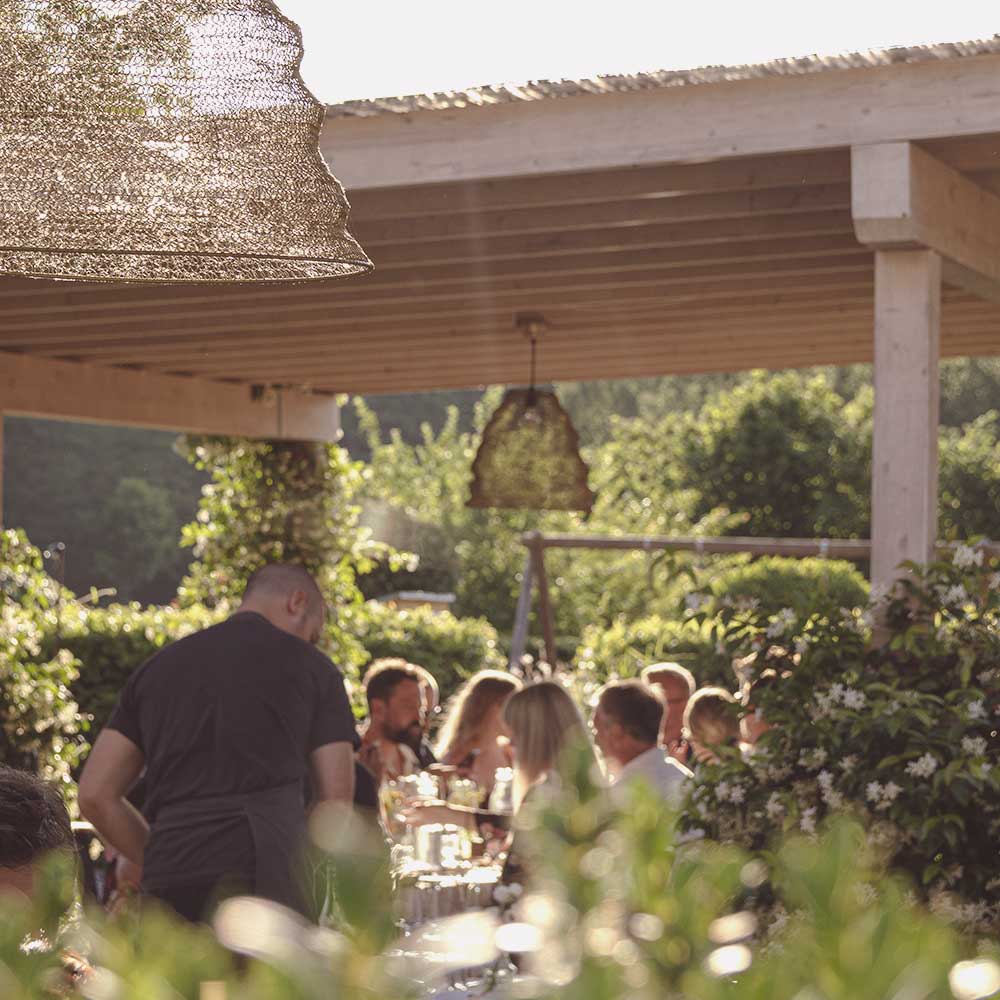 "Wine and food are complementary, food tastes better with wine and wine in turn expresses itself better with food. Both have strong geographical connotations and have evolved over the centuries based on local traditions.
In the United States of America wine is getting more and more popular and it has become a daily use in big cities, with Italian wines being very popular. At the same time the desire of drinking well and healthy has also increased and therefore I see every day a greater attention to sustainable agriculture, organic and biodynamic agriculture that we, at Fattoria Sardi, have been practicing for many years."
Jacopo Giustiniani, Restaurant entrepreneur – New York e Florida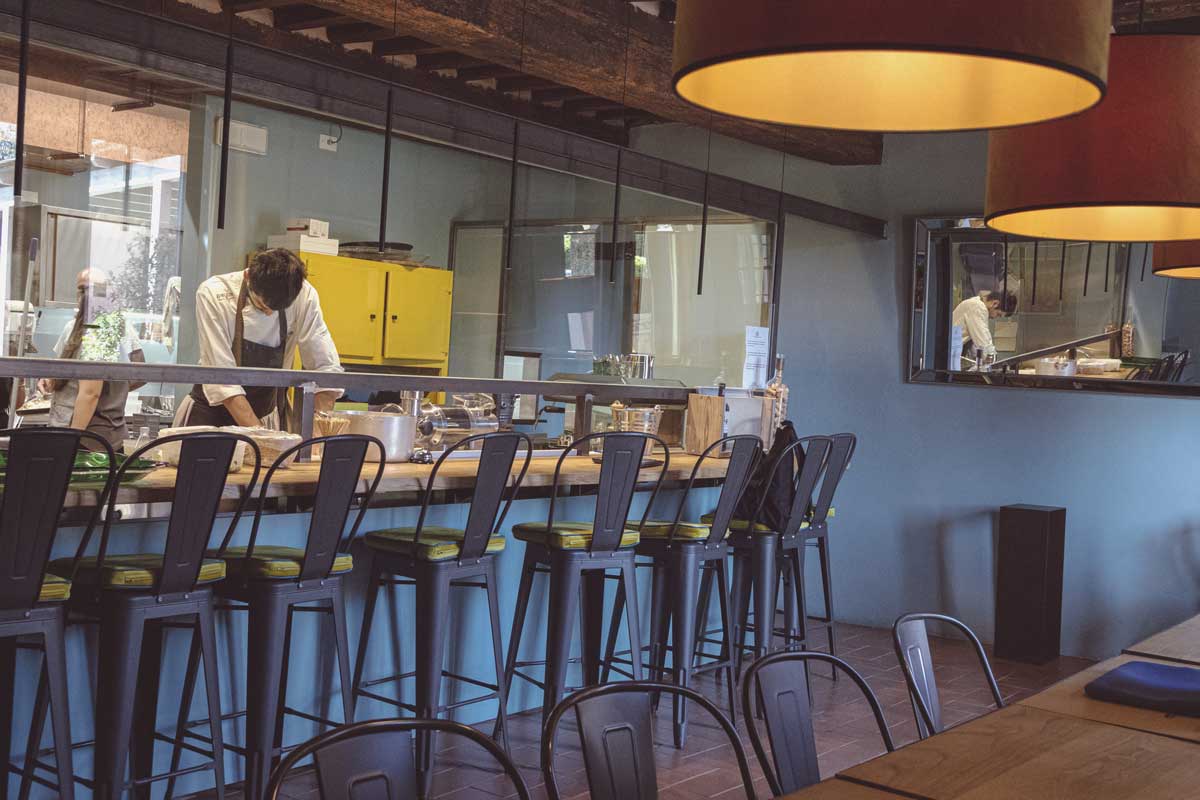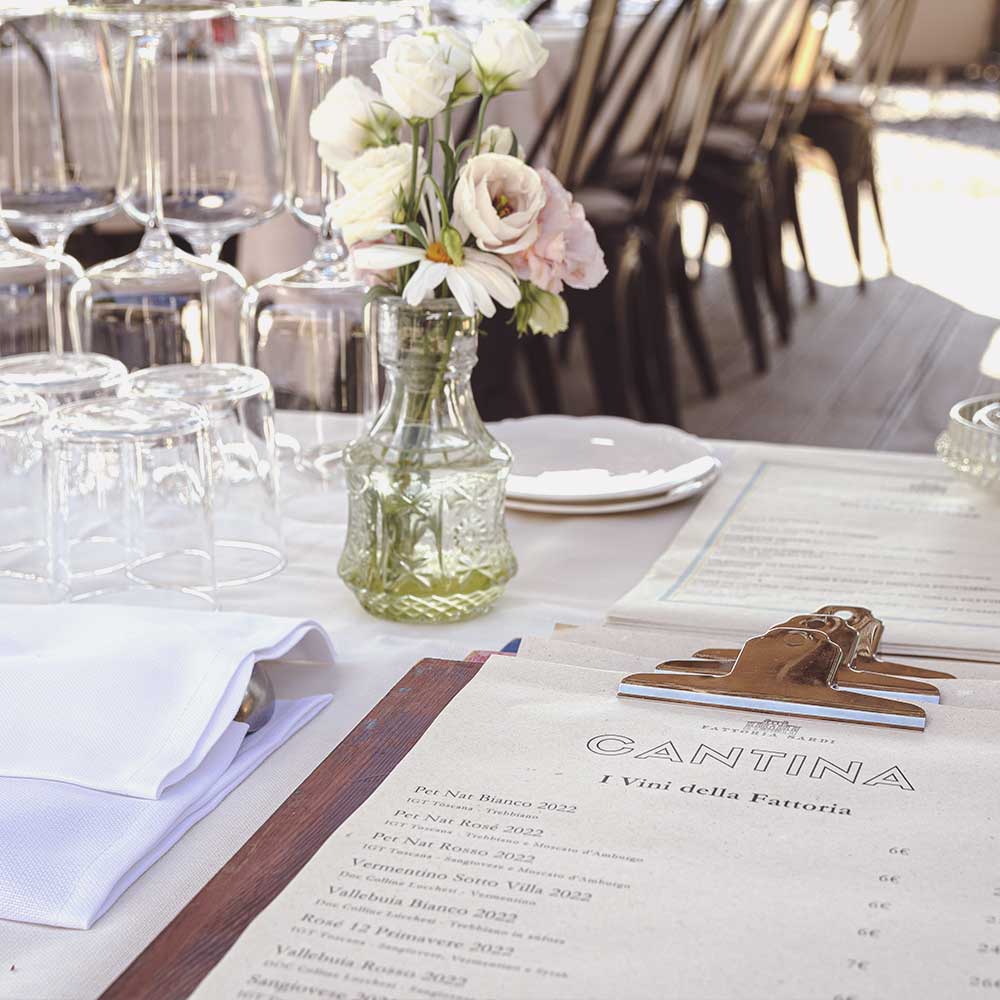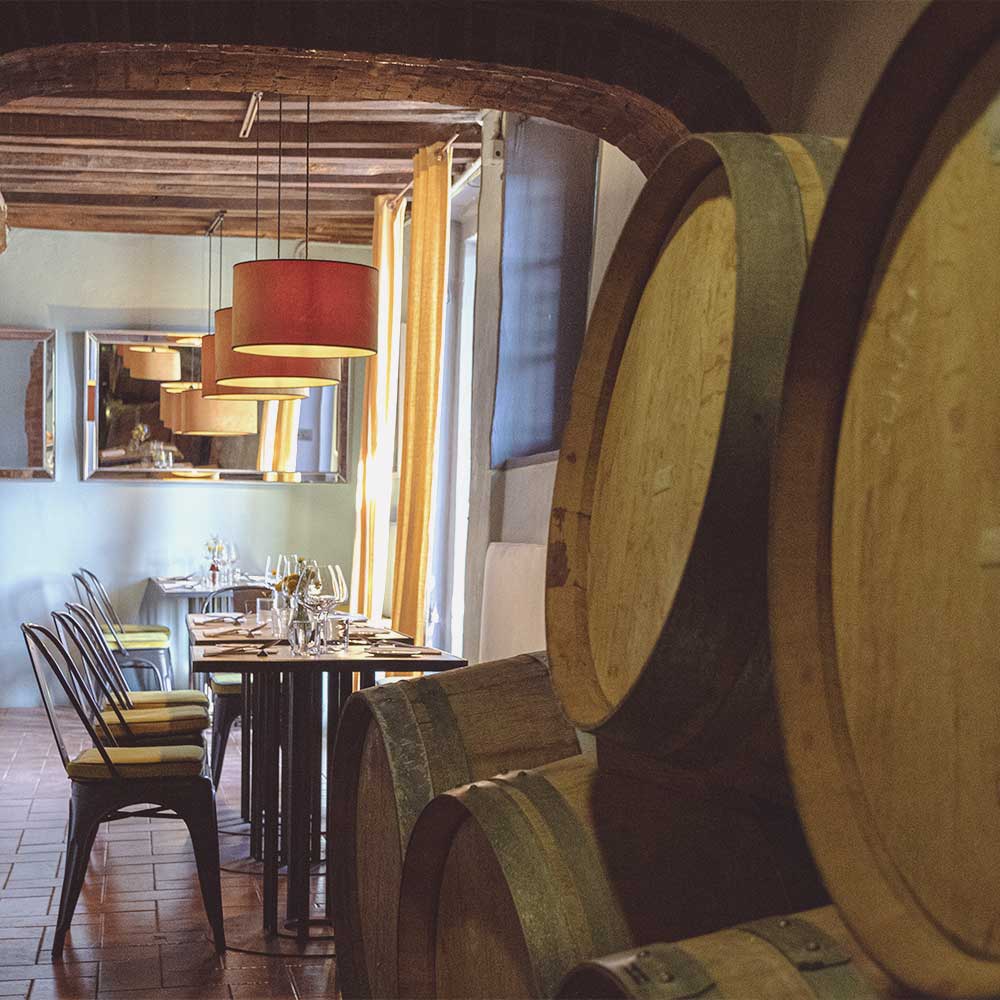 Our restaurant hours vary according to the seasons and the rhythms of the countryside.
The menu is a mirror of what the countryside and the land have to offer. Every month a new menu is created, using seasonal vegetables and wild herbs as a starting point from which the dishes are then enriched with other ingredients from local, sustainable producers.
Our decision to create a tasting menu stems from the desire to reduce food waste as much as possible (nearly to zero). However, our chef Damiano is always available to make the necessary changes in order to accommodate dietary restrictions.
During winter, lunch and dinner are served in our indoor dining area (formerly the barrique cellar) with a view of our open kitchen. As the temperatures get milder, the outdoor area on our covered patio comes alive, bursting with fresh flowers, and in summer we also have seating in our landscaped gardens at the edge of the vineyards. From May to October it is also possible to relax in the lounge area with a glass of wine and a snack from the small aperitif menu.
Guests of our villa can experience an evening with Damiano and the wines of the Fattoria directly in the historic rooms of Villa Renaissance, creating a tailor-made menu with him, or allowing themselves to be surprised by the chef.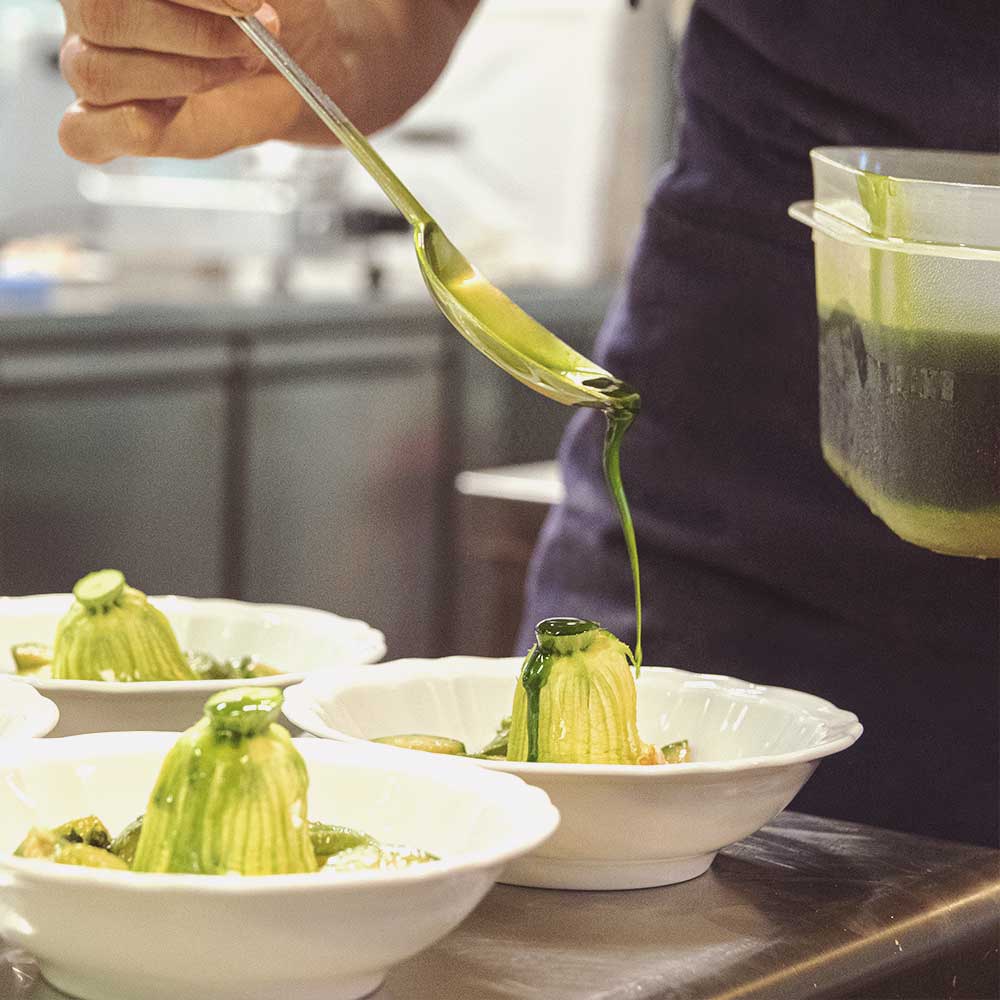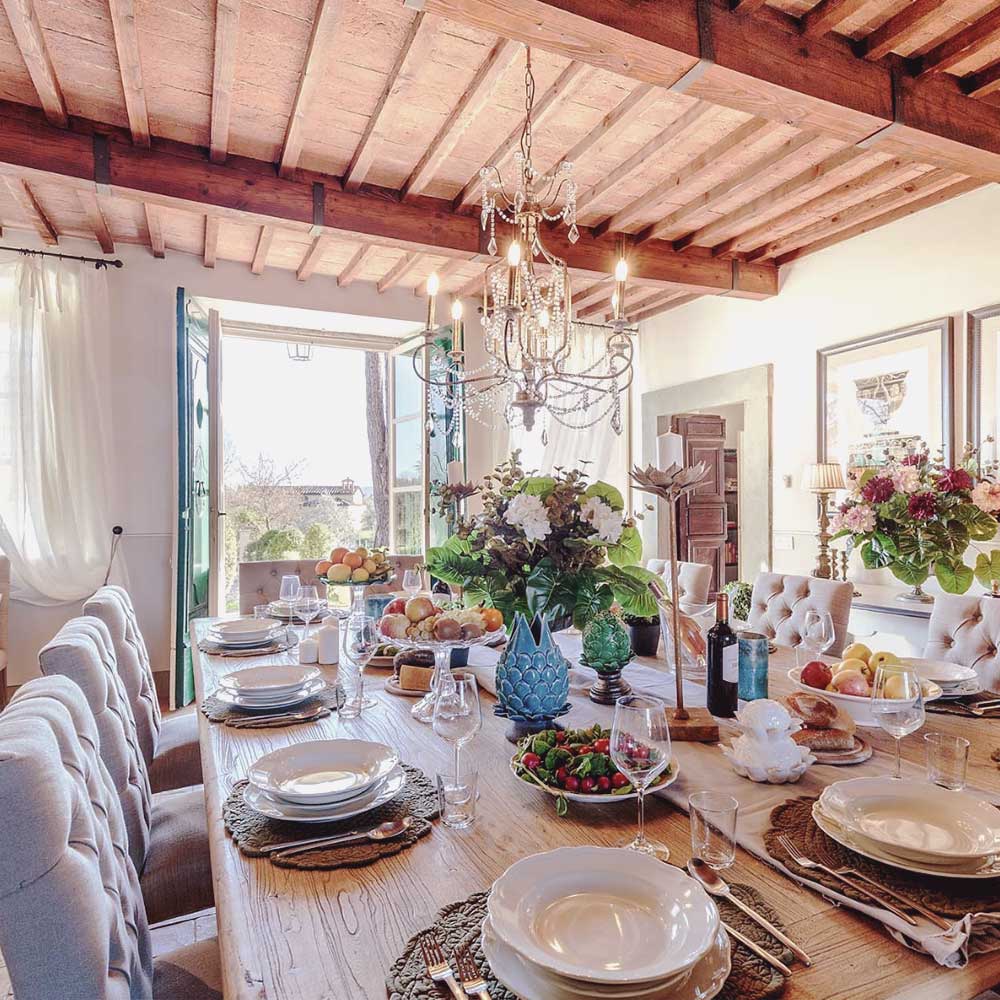 Damiano grew up in the kitchen. As he acquired more and more confidence with local ingredients, especially the local vegetables and herbs, he felt the need to begin working directly with the earth, to see and experience the land up close. From there he fell in love with the vineyard and farm at Fattoria Sardi. He worked for a few years as a farm hand at Sardi, forming a bond with Matteo and Mina, and eventually took over a vineyard and began producing his own wine with one of his oldest friends. This synergy of his passions is expressed today in the Fattoria Sardi kitchen, where Damiano executes a genuine and respectful cuisine, glorifying the local produce and respecting the changing of the seasons.