At Fattoria Sardi, you can stroll the vineyards, visit our wine cellar, and taste our wines. We offer lunch, dinner, and an aperitif menu. You can take cooking classes with our chef, Damiano Donati, or create a special menu with him for a personalized, one-of-a-kind dining experience.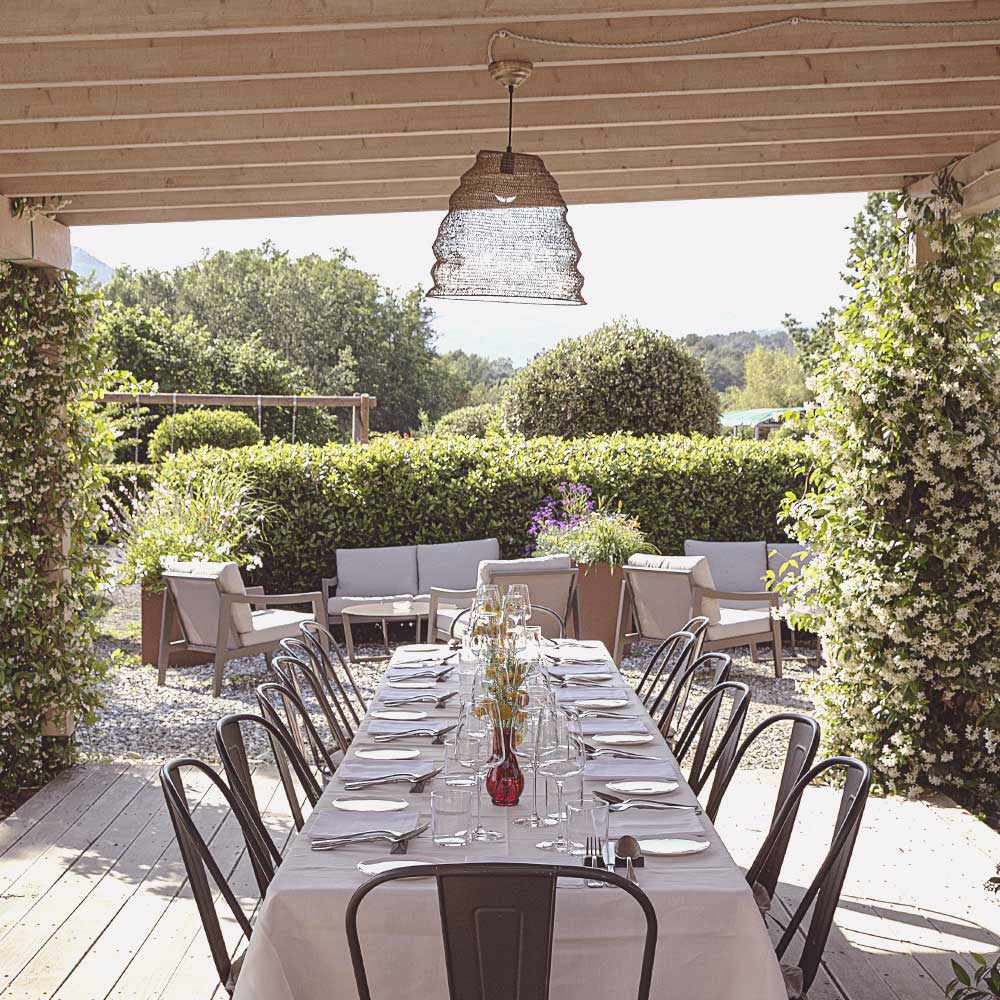 Farm Visit and Wine Tasting
Together we will walk through the vineyards, visit the wine cellar, then taste 5 wines.
Duration: about 2 hours
Fattoria Sardi covers 45 hectares, of which 18 are vineyards and the rest are woodland and other crops. Together we will visit the original vineyard adjacent to the family villa, then climb the hill to the edge of the woods to the shrine known by the locals as Madonnina dell'Uva, around which the older Sangiovese and Merlot plants thrive.
You will see how quickly the nature of the terrain can change in just a few meters. Afterwards we will visit our small but efficient wine cellar, where casks of various types and sizes alternate with the clay amphoras. You will taste 5 different wines; our vineyard, while small, produces a wide range of limited edition labels that focus on the terrain, the micro-climates, our historical vineyards, and micro-vineyards.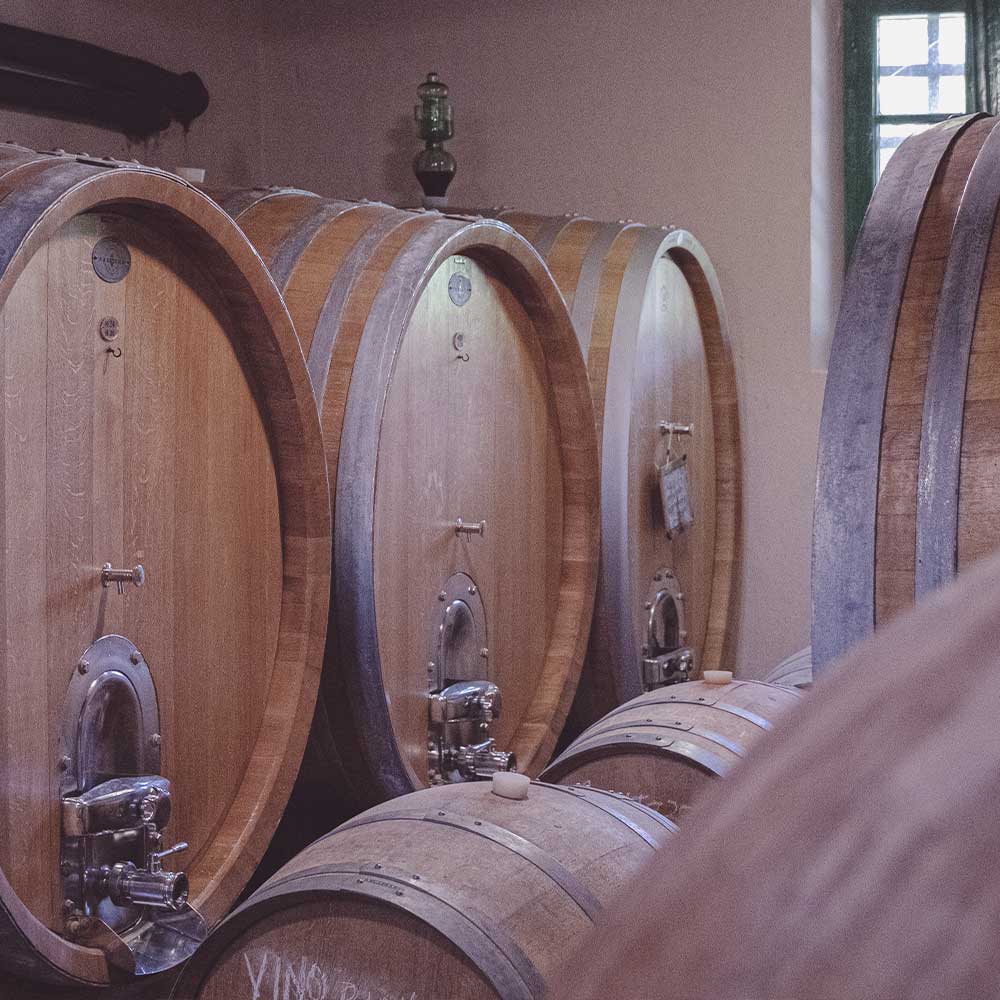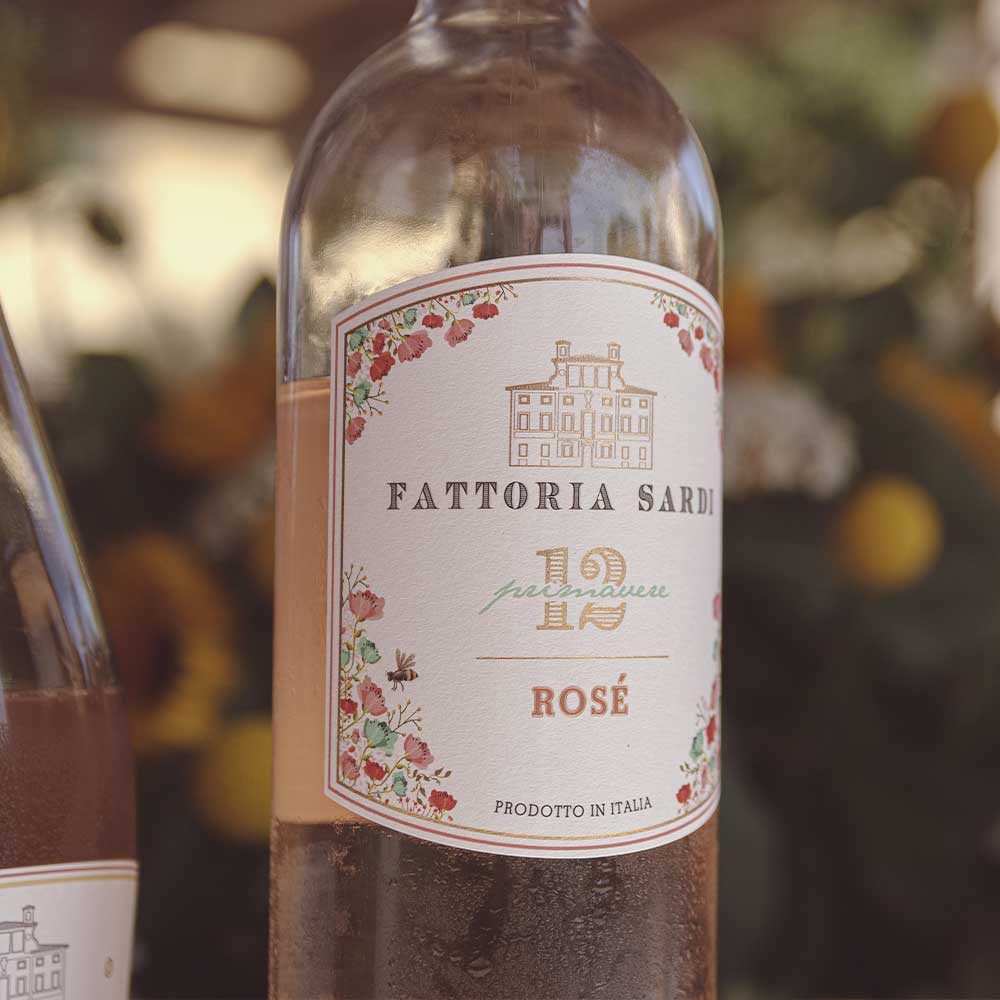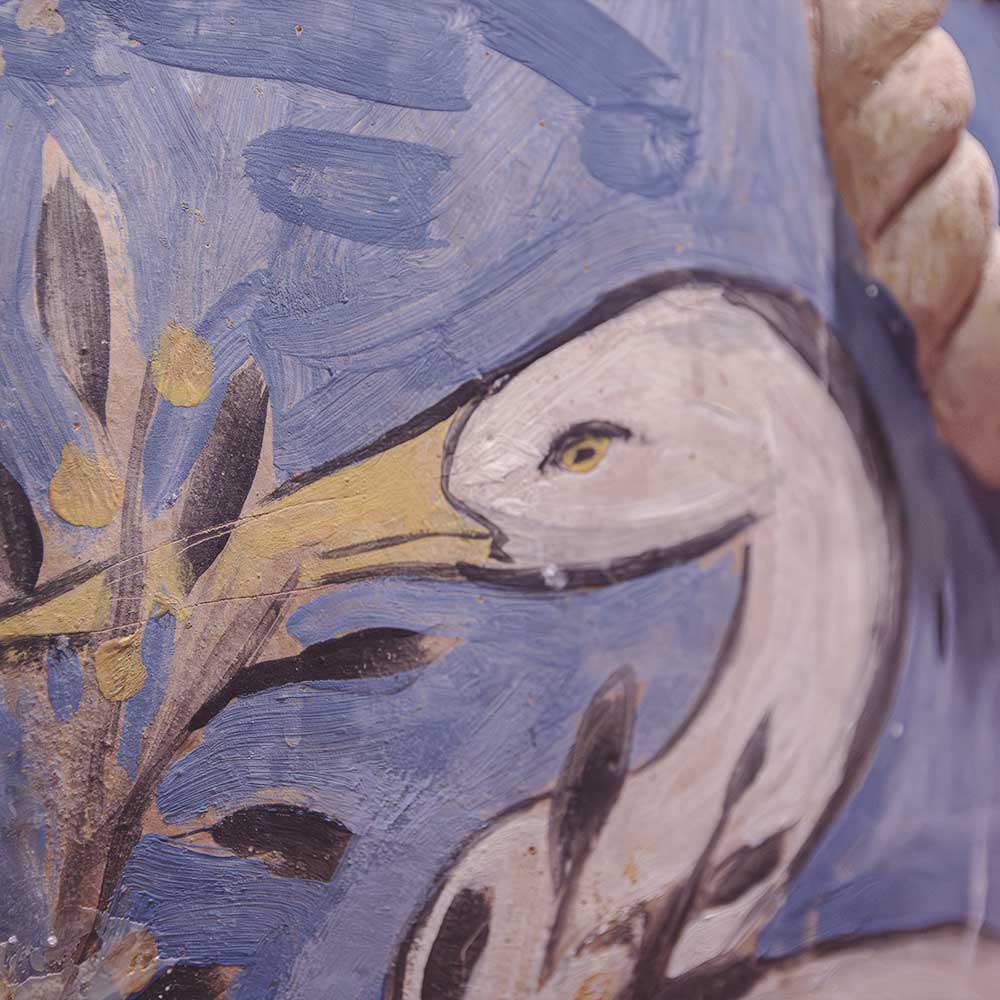 Lunch or Dinner at the farm
Our restaurant hours vary according to the seasons and the rhythms of the countryside.
The menu is a mirror of what the countryside and the land have to offer. Every month a new menu is created, using seasonal vegetables and wild herbs as a starting point from which the dishes are then enriched with other ingredients from local, sustainable producers.
Our decision to create a tasting menu stems from the desire to reduce food waste as much as possible (nearly to zero). However, our chef Damiano is always available to make the necessary changes in order to accommodate dietary restrictions.
During winter, lunch and dinner are served in our indoor dining area (formerly the barrique cellar) with a view of our open kitchen. As the temperatures get milder, the outdoor area on our covered patio comes alive, bursting with fresh flowers, and in summer we also have seating in our landscaped gardens at the edge of the vineyards.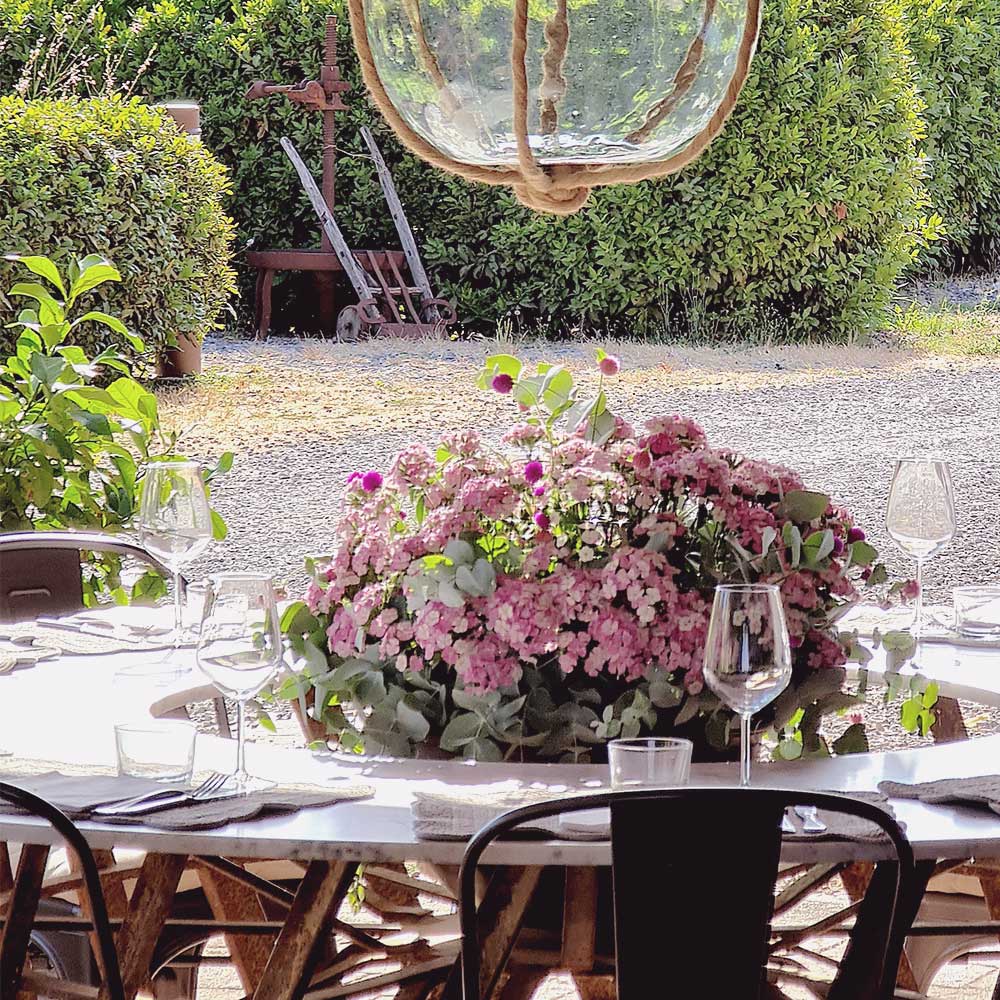 Farm Visit and Lunch or Dinner with a Wine Pairing
Stroll with us through our vineyards and our wine cellar, then relax and enjoy our monthly tasting menu based on seasonal vegetables, paired with 5 wines.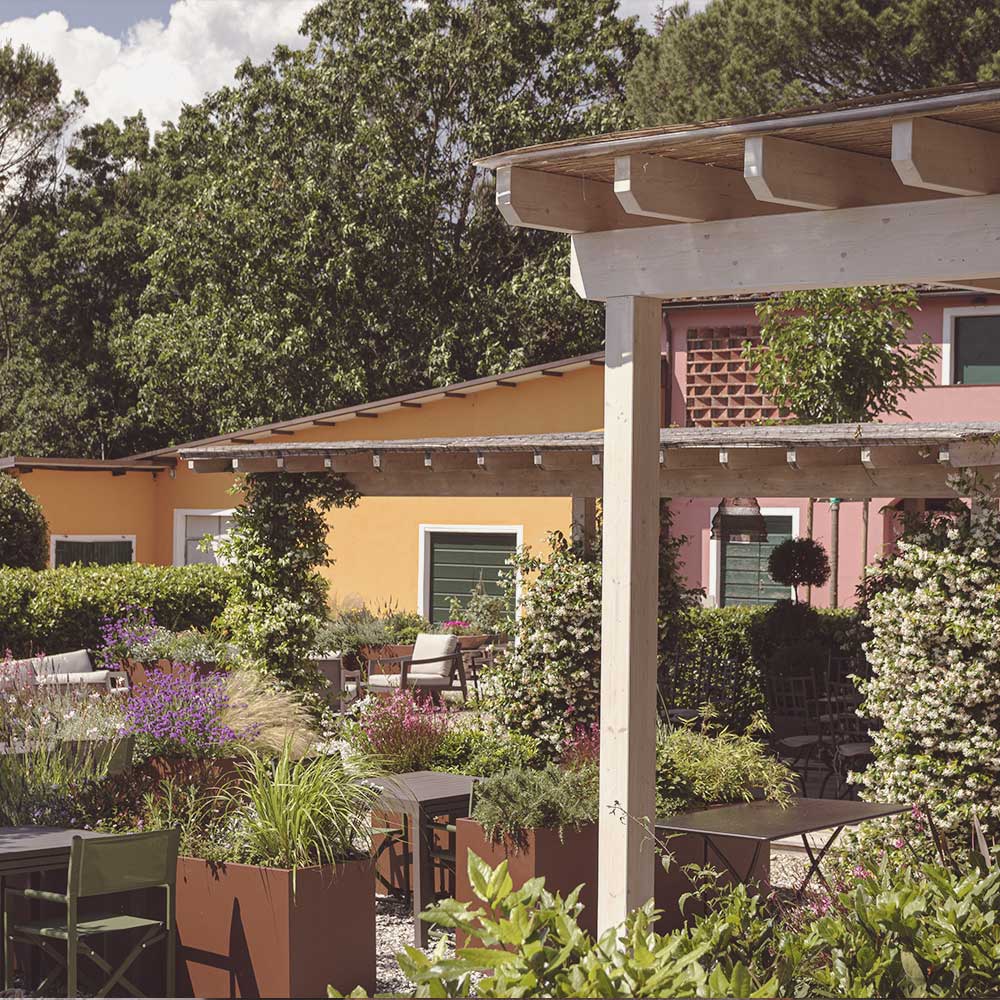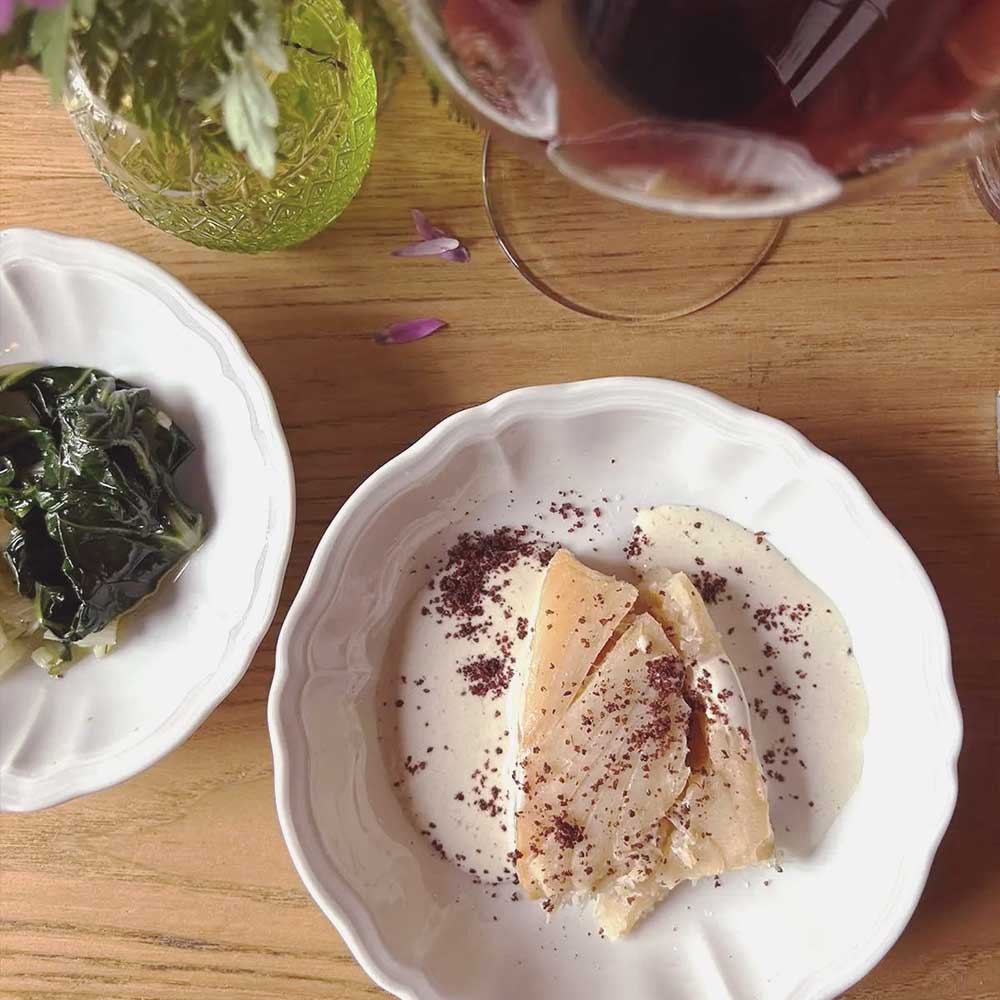 From May to October it is also possible to relax in the lounge area with a glass of wine and a snack from the small aperitif menu.